Blue 52
by Elaine Cantrell was sent to The Library as part of a virtual book tour organized by
Goddess Fish Promotions
.
Elaine will be awarding a free ecopy of
Return Engagement
to a randomly drawn commenter at every stop and a Grand prize of a $50 gift certificate for Amazon or Barnes and Noble to one commenter. The other stops on the tour can be seen here:
http://goddessfishpromotions.blogspot.com/2014/02/virtual-nbtm-reviews-tour-blue-52-by.html
.
READ THE BLURB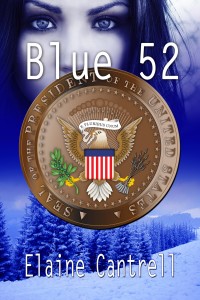 "First Lady Kills President Lovinggood"
December 29, 2018
Thirty years later Hank Lovinggood embarks on a quest to prove his mother's innocence and punish the killers who took his family from him. Together Hank and lovely physicist Kathryn Sinclair confront an implacable, twisted, merciless enemy who'll do whatever it takes to hide the truth forever.
Buy the book at
Amazon
,
Barnes and Noble
,
Whiskey Creek Press
, or
Smashwords
.
READ THE REVIEW
This was a very enjoyable book... the suspense was well written and it was good to get a small glimpse into what life might be like thirty years from now. It's an interesting look at the possibility of time travel.
The majority of the book, though, focuses on Hank and Kathryn and their relationship. Ms. Cantrell does a magnificent job in bringing these two together, even though their first meetings were anything but smooth. There's a nice bit of "fate" involved with them... and I like that :-)
I thought as I was reading that there should have been another book, just based on what Hank was sharing about his parents--and I'm very glad to discover that, yes indeed. Ms. Cantrell does have another book out with this family. Good job, Ms. Cantrell, I am lovin' these characters!
MEET THE AUTHOR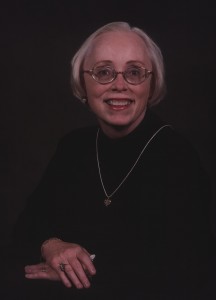 Elaine Cantrell was born and raised in South Carolina where she obtained a master's degree in personnel services from Clemson University. She is a member of Alpha Delta Kappa, an international honorary society for women educators, Romance Writers of America, and EPIC authors. Her first novel, A New Leaf, was the 2003 winner of the Timeless Love Contest. When she's not writing or teaching, she enjoys movies, quilting, reading, and collecting vintage Christmas ornaments.
Website ~ Blog ~ Facebook ~ Twitter ~ Pinterest ~ Goodreads
ENTER THE GIVEAWAY
a Rafflecopter giveaway